Click Here For Order Form
The Original Wikco Super Spear Log Splitter


Model # LSM-78 Super Spear Log Splitter




**$119.95 Plus Shipping.
*SAFE * FAST * EASY


The Super Spear Log Splitter
is the original and patented slide hammer log splitter introduced by Wikco Industries in 1978. A super way to split firewood....hard to believe until you try it. Split firewood in easy 1, 2, 3, strokes. Don't use brute force to split wood. Crack fireplace logs wide open with amazing slide hammer action. The Super Spear is easy to use, just lift the hammer and slide down. The force from the slide hammer is transferred to the splitting wedge, driving it into the log. Wikco's design works better than any other similar tool because of our patented design, and the design of our splitting wedge...if you see a similar tool look at their wedge design, it will not work as well.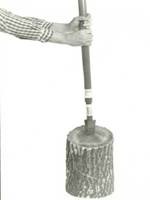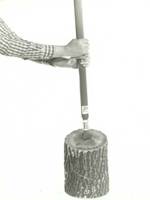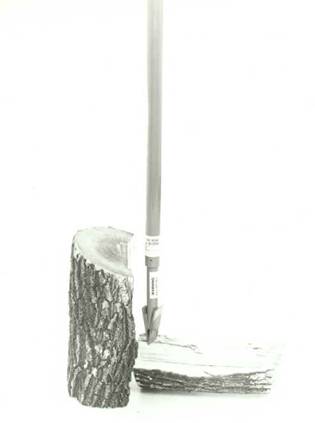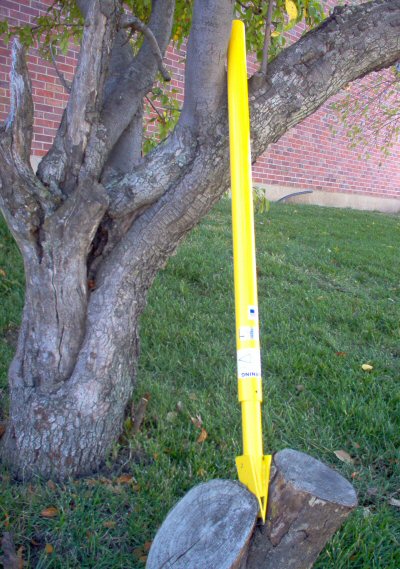 Features/Specifications
Easier than a maul or axe...no skill required
Safer...no broken handles or flying splinters
Faster than other hand splitters and even some power splitters
Excellent companion for your chain saw
Simple design...nothing to wear out or break
No overhead swinging means you can use it in your garage where it is warm
Use it as a spreading wedge while sawing
No adjustment, maintenance
All steel construction
Weight: 15 lbs., Length: 42" closed, 64" extended

To Order Call (800) 872 - 8864.